Table Top/Board Games/CCG Games
Calling all lovers of collectible card games, board games, and miniature table top games! Check out what Anime North has in store for this year!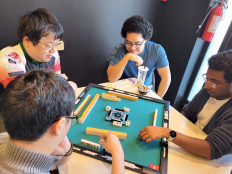 Mahjong
Learn and play riichi mahjong, the exciting game featured in Akagi, Saki and other anime!


Schedule
Friday 6:30-9:30
Saturday & Sunday 11:00-5:00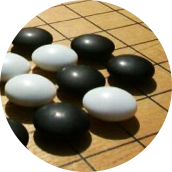 GO, an ancient game of skill and strategy for all ages. Everyone is welcome to visit the GO tables at the Toronto Congress Centre, Hall B to learn and play.

Friday 6 PM – 10 PM
Saturday 10 AM – 8 PM
Sunday 10 AM – 4 PM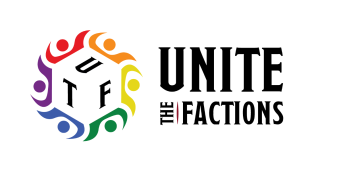 Unite the Factions will be showcasing Dungeons & Dragons 5th Edition Adventurers League (organized play) for new and returning players.  Visit us to learn how to create a character in the world's greatest roleplay game and then test it out in a quick adventure, or try out the Spelljammer and Dragonlance settings!  For more information and to register online, please visit: https://www.unitethefactions.com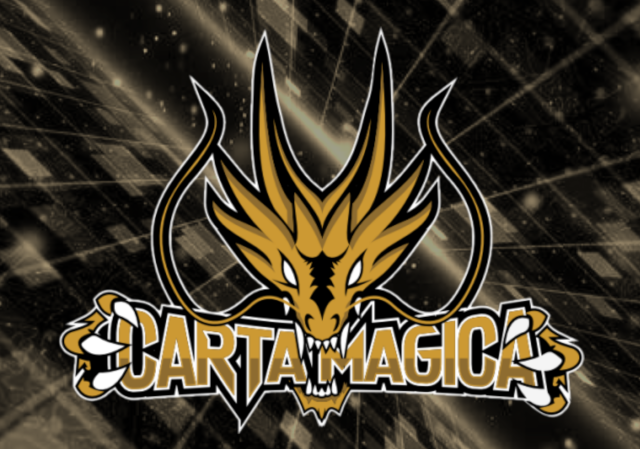 Carta Magica is back again with a full weekend of entertainment! From casual events to competitive events, we've got your back! Come on down and Pull up a Chair and Play.

Take the weight off your feet and get creative with The Game Chamber's drop-in paint sessions. Paint up a 40k Space Marine or Age Of Sigmar Stormcast Eternal, free of charge for an awesome personal souvenier to take home.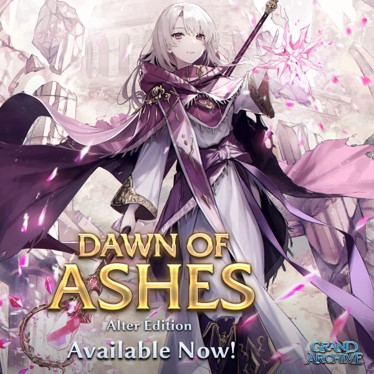 Discover the most anticipated original anime-style TCG of 2023 at Anime North! Meet the creators and learn more about the engaging gameplay, gorgeous artwork, and in-depth character design of Grand Archive TCG. Are you an inspiring warrior, or maybe a devious assassin? Will you conjure arcane lightning or summon mythical beasts? Demos will be hosted continuously throughout Anime North and promos will be given out to everyone who stops by! Come learn how to play Grand Archive TCG, and if you're lucky enough, win an exclusive foil promo card!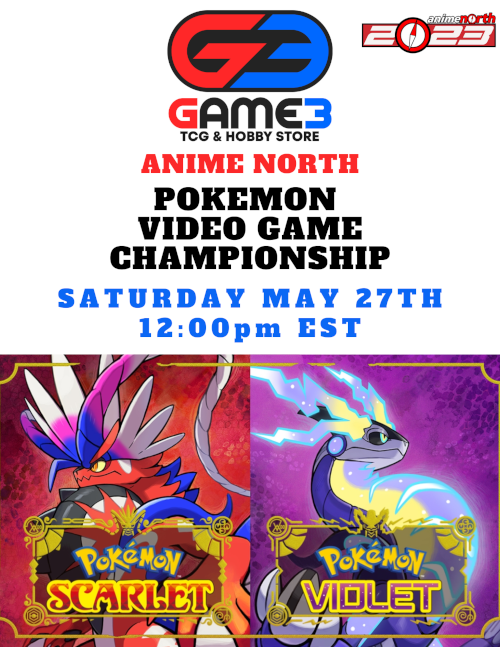 Game 3 TCG & Hobby form Oakville will be hosting a Pokemon Video Game Championship Tournament for Scarlet & Violet on Nintendo Switch.  The champion will walk away with a Nintendo Switch (OLED Model) Console - Pokemon Scarlet & Violet Edition
www.game3.ca
Come check out our booth at Anime North this year in the Gaming Hall, and discover your next favourite board game! LVLUP GAMES will be bringing a number of games for sale inspired by popular anime, video games, comics, and other pop culture franchises, along with some other geeky swag.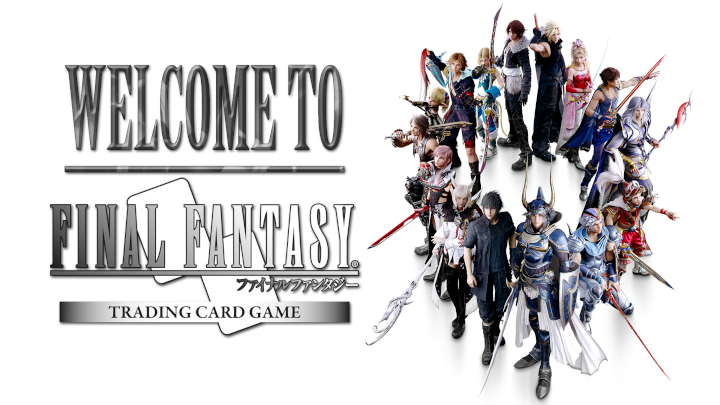 Yes, Final Fantasy DOES have a card game! Come join us and learn how to play this exciting TCG with all of your favourite characters from one of the most iconic video game franchises of all time!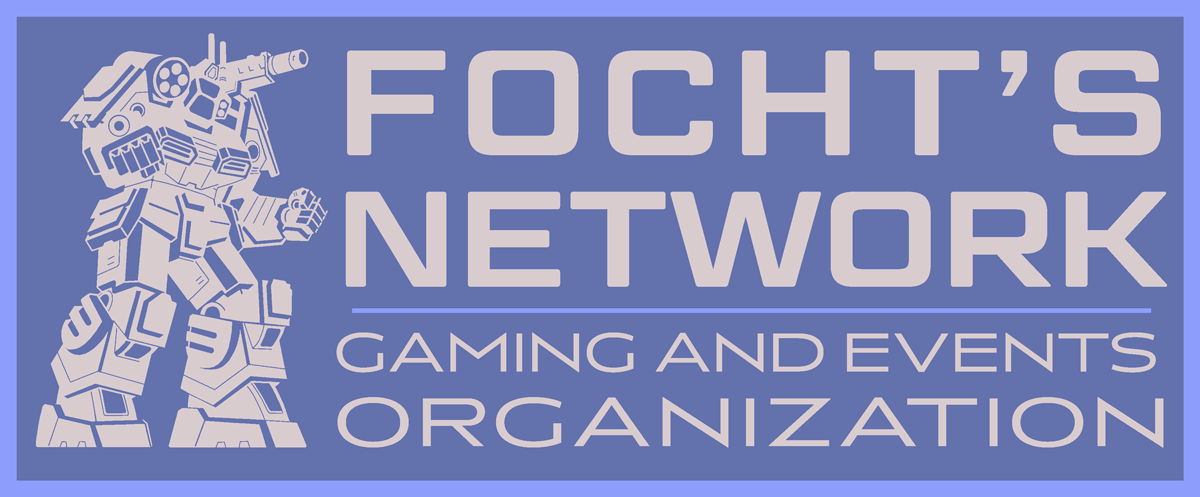 Focht's Network is a Toronto-based gaming and events organization filled with gamers eager to share their love and enthusiasm for the game of BattleTech. Our focus is to bring narrative gameplay and breathtaking displays to various conventions and events. We support and foster friendly, inclusive gaming and look forward to welcoming you to the MechWarrior community!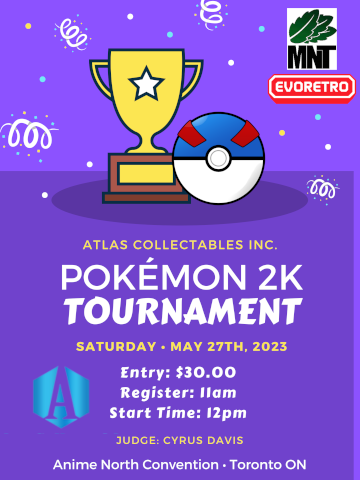 BEST-OF-ONE SWISS STYLE TOURNAMENT, 6 ROUNDS + TOP 8 CUT. STANDARD LEGAL, 35 MINUTE ROUNDS, DECKLISTS REQUIRED.