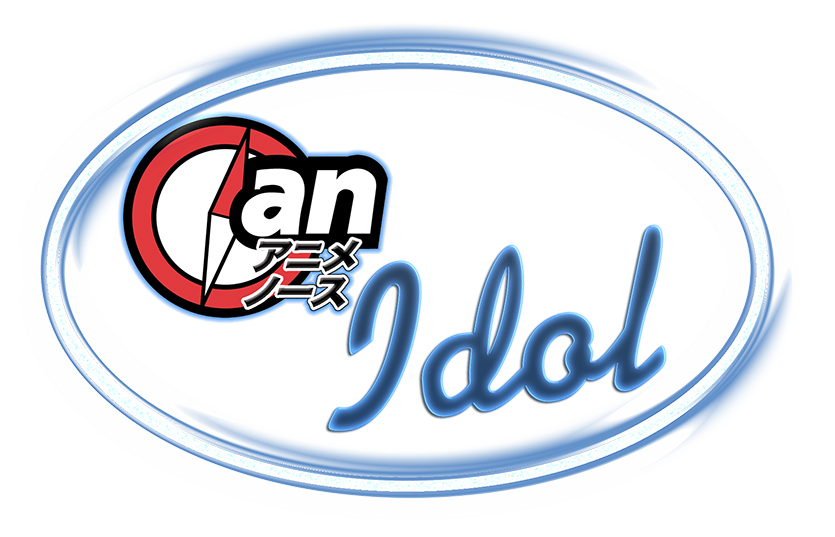 Welcome to the page for Canada's premiere anime convention vocal competition! Have you ever had dreams of singing and performing like your favourite J-pop or J-rock stars? Do you have a hidden talent for belting out your favourite anime theme songs with total fluency? Then this is the event for you! Join us at the convention and audition for your chance to perform in the finale and be crowned as the years' Anime North Idol!
Rules
Songs must be at least 70% Japanese in order to be used
Songs should be the official karaoke track (see F.A.Q. below for more details)
Solo performances only, no groups!
No entourage in the audition room. Your friends can support you in line but not while you're performing with us.
Must be available on Saturday AND Sunday as auditions and the finale are taking place between both days.
Unfortunately you cannot participate if you are a unionised performer without expressed permission from your union
Competitors under 16 years of age must have written consent by a parent or guardian with their application forms.
Songs should be brought in on a thumb drive, we ask that it be the only track/file on it!
If you are chosen as a finalist you must bring your USB with you and arrive at the main stage for sound check at the time listed on the finalist list.
Have fun! It's a performance to showcase your talent so enjoy yourself!
Auditions will take place on Saturday, from 12pm to 2pm in the Lotus Room in the Delta (beside the Orchid Cafe). Please find the audition forms here and if you are under 16 please have your parent or guardian fill out the Parental/Guardian Consent Form. If possible print and fill out before arrival, if not we will have copies for you to fill out at the auditions. You will be given approximately 1 minute for your audition - roughly the length of a verse and a chorus. After you're done singing you will be thanked and can leave. No feedback will be given during the audition process. After the auditions are completed the finale list will be posted outside the audition room within a half hour. There will be 10 finalists chosen and 1 runner up in case of scheduling issues or no shows.
For the finale, it will take place on Sunday from 2pm to 3:30pm in the TCC North building. Finalists (including runner up) will be asked to show up for sound check at 9:30am at the TCC North building. *If you are late without contacting us, or unable to make soundcheck your position will be offered to the runner up* Finalists will perform in a random order and last years' winner will perform while the judges scores are tallied. The chosen winner will also be asked to perform later that day at the closing ceremonies.
Forms
Any questions can be emailed to
[email protected]
, but please read carefully through the F.A.Q. section BEFORE sending questions!
F.A.Q.
What do you mean by official karaoke track?
These tracks are usually provided on albums that the artist puts out (you can Google the discography to easily see if they have released one). The convention does pay the licensing overhead, but we prefer to respect and support the industry as much as possible!
Can I pull the vocal tracks myself?
What if my song is more English than you allowed?
Can I add my own backup vocals?
Can I sing an opening or ending theme song?
What if I don't make sound check on time for the finale?