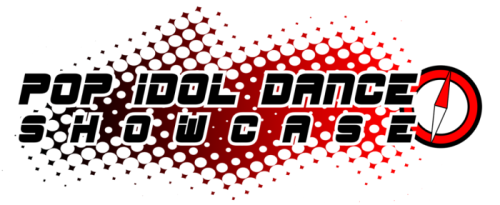 Due to overwhelming response, event registration has closed preemptively on April 2nd
The Pop Idol Dance Showcase - or PIDS for short - is a dance recital made up entirely of Asian Pop Music! PIDS is not a contest, and there is no audition. It is a show for both dancers and Asian music fans alike!
I Want to Watch the Showcase
We are tentatively scheduled for 11am -1pm in the Toronto Congress Center (TCC) North Building (650 Dixon Rd, Etobicoke, ON  M9W 1J1) on Sunday, May 28 2023. You must have a valid Anime North convention badge for Sunday to watch the event.
I Want To Participate in PIDS:
You must have a valid Anime North convention badge for Sunday to participate in the event.
From this year onwards, preparation for PIDS will happen on the PIDS Discord server. You will receive a server invite after your registration form is submitted at the link below.
Dance routines may be public or private:
Public Routines have spots open for anyone to join! These will be organised on our Discord server, where each routine will have its own dedicated channel for planning and discussion. After a Public routine is suggested, a mod will determine the minimum and maximum number of participants for the routine based on the choreography and stage size. Original formations will be considered, but are subject to change if alternatives can be found. The person who suggested the routine will have priority to participate and the remaining spots will be filled on a first-post-first-serve basis. Public routines will be cycled out of the tentative performance list if it does not meet the minimum number of participants within 2 weeks of being approved.
Private Routines are for participants who would like to dance with their own group. Private Routines can be suggested on our Discord server on April 1, but will not be added to the setlist until Public Routines are finalised between April 28 - May 18. Once Public Routines have been finalised, Private Routines will be added to the setlist in the following order: 
Carry over Private Routines from the 2020 Waitlist

All J-pop (with exception to 3 and 4)

Love LiJapanese versions of other Asian-language Pop song

Janenese versions of other Asian-language Pop songs

Other Asian Pop (including K-pop)

Korean- or Japanese-produced songs in other languages

A group's second performance, if they would like to perform more than once (rules 2-6 will also be applied).
Remix and mashup audio will be prioritised based on the above as well. The song with the longest duration in a mashup will determine its priority/category/etc. In Private Routines, participants will have complete control over outfits and the number of dancers, provided they fall within the rules and safety guidelines of the event. Private Routines may also request HQ footage of their performance, and opt in to be informed of future performance opportunities at external events.
Performance Rules
Each participant may suggest either 1 Public or Private Routine.
Each participant may sign up for a maximum of 2 routines. This may be a mix of Public or Private routines.
No solo performances.
No song will be performed more than once.
Each routine will be between 2 to 6 minutes long.
Songs or dances with an 18+ rating are not allowed, as PIDS is an all-ages event. Clean versions of performances with a 13+ rating will be considered on a case-by-case basis.
There will be no more than 2 songs per artist or series prior to the addition of Private Routines to the setlist. Additional songs will be added to a waitlist.
The setlist will not consist of more than 13 K-pop routines (roughly half the show) prior to the addition of any Private Routines to the setlist. Any additional routines will be added to a waitlist.
All performances must be confined to the stage area. The designated stage entrances and exits must be used. No jumping off the stage will be permitted. Please do not invite the audience onto the stage to dance with you.
Stage protocols outlined by the Masquerade event apply, notably no messy substances or flagrant nudity is allowed on stage.
Registration
Note: Due to overwhelming response, event registration has closed preemptively on April 2nd.

If you are interested in participating as a performer for PIDS 2023, please fill out an Event Registration Form. *Note that one form must be submitted by each participant*
After your registration form has been reviewed by a mod, you will receive an invite to the PIDS Discord server. Your Stage Name will be set as your Nickname on the server.

A Parental Permission Form must be submitted for each participant aged 16 and under. Please complete the appropriate form according to your age as of May 26, 2023 and submit it with your Registration Form.
Tentative schedule
February 27: Event details are announced. Event Registration is open.
March 5: Public Routines open.
April 1: Private Routines open.
April 8: Remixes or mashups can be added to the Private Routine waitlist.
April 13: Last day to suggest a new Public Routine.
April 27: Last day to join a Public Routine.
April 28-29: Confirmation emails will be sent to all registered participants in Public Routines. Please notify the mods if you do not receive your email by April 29. If you will not have email access during this period, please let the mods know ahead of time. Private Routines slowly added to the setlist.
May 5: Last day for Public Routine participants to reply to confirmation emails. If no response is received, you will be removed from all public routines you have registered for.
May 12: If, after the confirmation period is over, a Public Routine does not meet the minimum number of participants, the current participants must decide whether to rework the choreography to suit the current number of participants, or have the routine dropped from the setlist without any penalties. Reworks will be reviewed and approved by a mod on the Public Routine's dedicated channel.

Last day to add a Private Routine onto the waitlist.

May 18: The latest day Private Routines will be contacted in regards to their performance at the event.
May 19: Final performing order finalised. Setlist will be sent to participants by email.
Saturday, May 27: Practice and soundcheck. You may attend if you want time on the stage.
Sunday, May 28: Showday!

9:30am: Green Room and check-in desk opens (shared use with other events). Please check-in no later than 10:20AM. *If you are late or unable to make it to the greenroom by this time and do not contact us, you will be considered a no-show*
After 10:20am: we will be doing a Quick briefing on the event, backstage and on-stage procedures held in the stage area.
11am: the event begins!
F.A.Q.
We ask that all participants wear outfits that will not restrict their movement or impair their vision. We suggest avoiding strapless tops, deep necklines, and short-shorts to prevent outfit malfunctions during your performance. We also suggest wearing spanx/shorts/leggings underneath skirts and dresses. Please note, as per Convention Policies, you may be asked to adjust your outfit if it is deemed inappropriate for your performance. If you are concerned your  outfit may breach Convention Policies, please feel free to contact us with a photo of you wearing the outfit beforehand.
Matching outfits are not required for Public Routines. Private Routines may organise their own outfits in accordance to the rules above.
I am part of a dance cover group. May we perform more than two routines at PIDS?
Can I perform a remix or a mashup?
Which routine will be the finale?
Can I drop out of a dance I signed up for?
Will there be a rehearsal?
Can I perform with a prop?
Is there a designated changing room/area?
Is performance proof required, like in 2022?
Where can I watch previous shows?